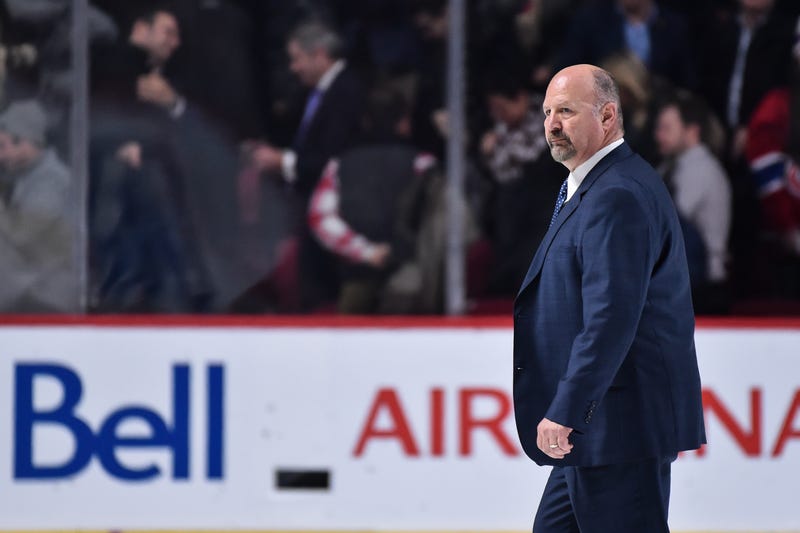 On the one hand this was so painfully obvious, and on the other hand, holy shit. The first-place Montreal Canadiens have fired head coach Michel Therrien amid a skid, and hired former Bruins coach Claude Julien, who was out of work for seven days, which was seven days too long.

The Habs, despite a six-point lead in the Atlantic, have lost 10 of 13 and have evoked bad memories of last year's team, which started historically strong and then shit the bed. The talent is there—this is a playoff team as long as Carey Price is the league's best goalie—and they are mostly healthy, leading to those predictable murmurs about whether the players have given up on their coach. The meeting GM Marc Bergevin held with veteran players last week didn't help the rumors.
In his second stint with the Canadiens, Therrien coached three-plus seasons and made the postseason thrice, going as far as the conference finals. It's hard not to think Bergevin saw how St. Louis and Boston both went on winning streaks after their coaching shakeups. And longer-term, if Montreal wanted Julien, it simply couldn't afford wait—if he made it to the offseason still unemployed he would have been by far the most in-demand coaching candidate for every open job.
Julien was let go by Boston last week despite the Bruins' problems being very clearly not his fault. This will also be his second go-around in Montreal. (The first time around, he replaced...Michel Therrien!)