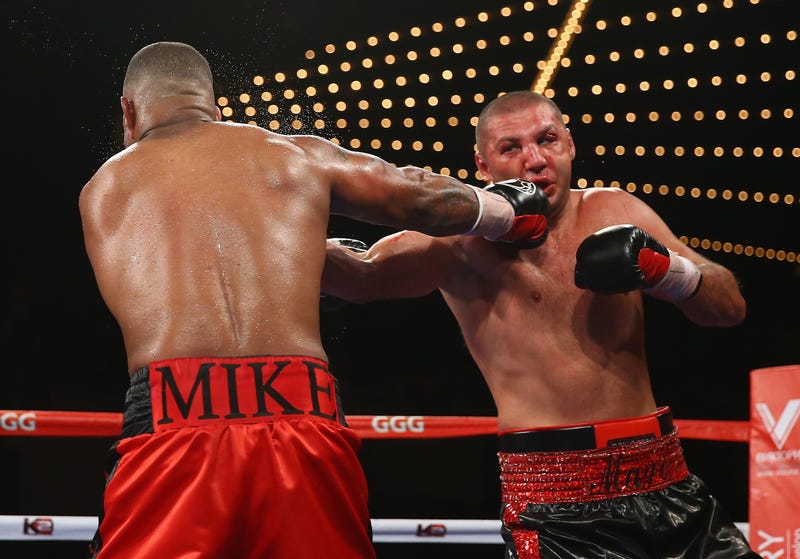 On Nov. 2, heavyweight Magomed Abdusalamov fought 10 hard rounds against "Irish" Mike Perez at Madison Square Garden. Today, Abdusalamov sits in a bed in Roosevelt Hospital, in a medically induced coma. It's worth reflecting on when fights should be stopped.
Abdusalamov broke his hand early in the fight. Soon after, he complained of a broken nose. Soon after that, he broke something in his face, which caused him to take on a noticeably grotesque appearance. Still, he fought on. He's an unpolished boxer, but a big puncher, and everyone—his corner, the judges, the doctors, the referee, and the fans—watched him gamely fight on, taking a vicious beating but never collapsing. We all assumed he still had a puncher's chance. He finished the fight on his feet.
After the fight, he was cleared by doctors. He left the arena, threw up outside, and caught a cab to the hospital. He was found to have a blood clot in his brain. Doctors placed him in an induced coma. For a while, he was expected to die. Now, he's expected to live, although what condition he'll be in after he's awoken is still unknown. His boxing career, a promising one, is over. His ability to live a normal life may well be over. He finished the fight on his feet. But he shouldn't have been allowed to.