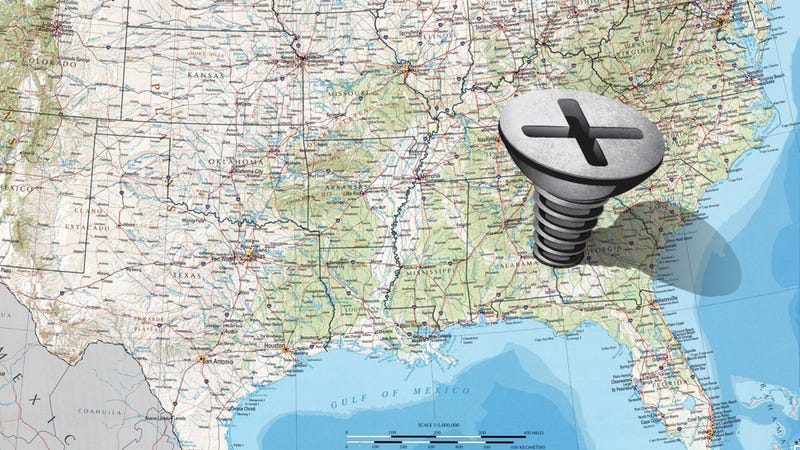 A guide to the best and worst of the NFL slate (and to which fans are stuck with the most of the worst). Maps via 506sports.com.
The 1 p.m. slot last Sunday featured the best group of simultaneous(-ish) finishes in recent memory. When the drab matchups of Week 15 blossom into drabber games, make sure to think back fondly on those memories. Here are you NFL viewing maps:
CBS
Unwatchable
Buffalo at Jacksonville: The Colts and Titans both lost last week, inching the AFC South closer to a dubious distinction: second-worst NFL division all of time (well, tied). The division's teams need to win at least one of their four remaining non-division games to avoid the dishonor, and—shockingly—this game might be their best bet (the other three remaining are Titans vs. Cardinals, Texans vs. Broncos, and Colts at Chiefs).