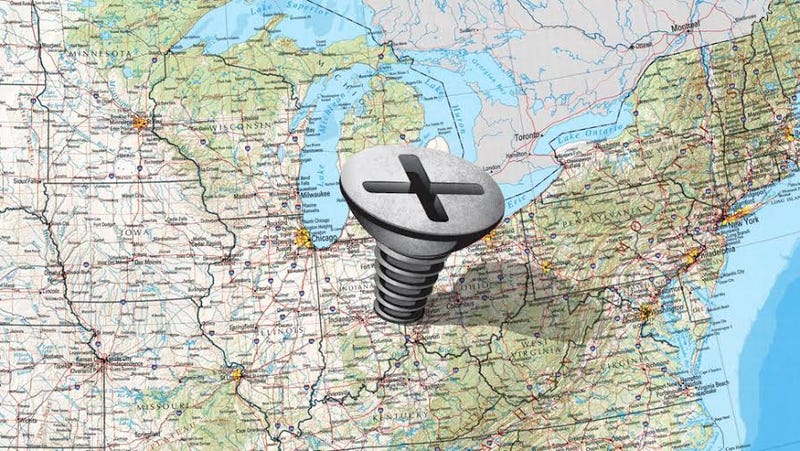 A guide to the best and worst of the NFL slate (and to which fans are stuck with the most of the worst). Maps via 506sports.com.

While there's still a bunch of pointless football to slog through this week, tight finishes in the NFC East, NFC North, and AFC Wildcard are keeping Week 16 interesting this season, and eight playoff spots remain unclinched. Unless some truly crazy shit goes down, it seems very likely that a bunch of those spots will be clinched by the time Tuesday rolls around, so enjoy the exciting games while you can! Here are you NFL viewing maps:
CBS: Early
Unwatchable
Tennessee at Jacksonville and Cleveland at NY Jets: Meaningless Week 16 football between teams that are not particularly fun to watch (Josh Gordon excluded).
Meh
Miami at Buffalo: The Bills have had a rough reason but they've been strong at home, posting a 3-3 record and taking the Chiefs, Patriots, and Bengals down to the wire in their losses. The forecast calls for a nice December rain, so expect a slow, ugly game in a very important matchup for the Dolphins.
Denver at Houston: The first seed in the AFC is Denver's for the taking, as long as they don't blow easy matchups against Houston and Oakland. They won't. This game gets a "Meh" instead of an "Unwatchable" because there's a decent chance that Peyton Manning will tie, and maybe beat, Tom Brady's single-season record of 50 touchdown passes, which is apparently enough to put it on most of the country's TVs.
Must-See TV
Indianapolis at Kansas City: We've been tracking this the last couple of weeks, but Week 16 features the last non-divisional games of the season, and a couple divisions have a chance to make history. If the Colts lose this game—and the Texans lose to the Broncos—the AFC South will end up with a .359 winning percentage, tied with the 2008 AFC West for second-worst in NFL history.