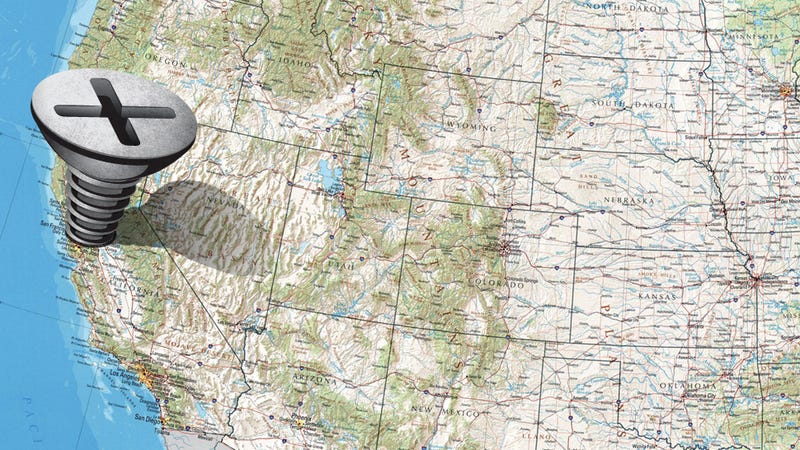 A guide to the best and worst of the NFL slate (and to which fans are stuck with the most of worst). Maps via 506sports.com.
Last week's winner, Thomasville, Ga., was forced to watch the Jaguars offense outscored by its defense against the Chiefs, but got a surprisingly good finish out of an otherwise terrible Bucs-Jets matchup. So who's getting screwed this week? Here are your Week 2 NFL viewing maps:
CBS: Early
Unwatchable
Cleveland at Baltimore: Of all the shitty teams in the NFL, the Browns are most reliant on their shitty QB. Brandon Weeden attempted 53 passes last Sunday (second-most league-wide), with three interceptions and six sacks (tied for the highest in both categories).
Miami at Indianapolis: Facing the aforementioned Brandon Weeden, the Dolphins were down 7-6 at half last week.
Meh
Tennessee at Houston: The Titans put up just 229 yards in Week 1, third-worst in the league, but all was forgiven because everyone loves hatewatching a Steelers loss.
Must-See TV
San Diego at Philadelphia: The Eagles' new coach quickly established them as one of the most exciting teams in the league. The Chargers' new coach just as quickly established them as exactly the same sort of team they were last year.
CBS: Late
Unwatchable
Jacksonville at Oakland: Hey, the Raiders are fun again! The Jaguars, not so much. For all their terribleness, Jacksonville hasn't been shut out since 2009 (Week 5), so Week 1 was their worst "offensive" output in nearly four years.