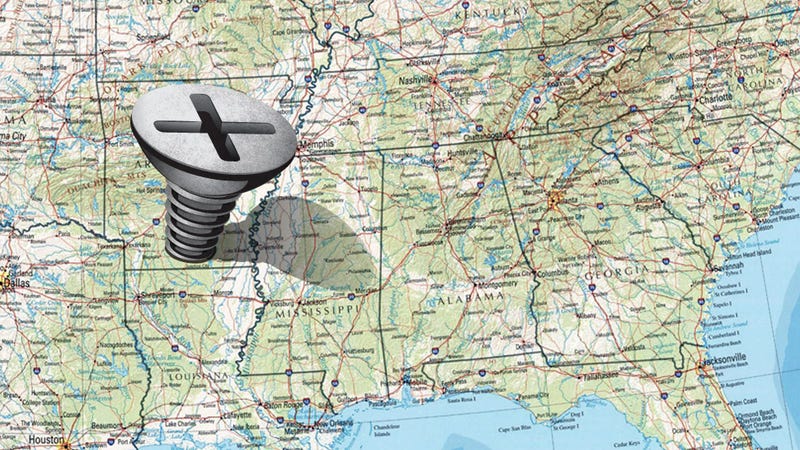 A guide to the best and worst of the NFL slate (and to which fans are stuck with the most of worst). Maps via 506sports.com.
Last week's winner, Kingman, Ariz., is the worst "screwed" victim so far, getting stuck with an absolutely terrible Pats-Bengals game and an ugly Cardinals win over the Panthers. More importantly Kingman was one of the few places that wasn't allowed to watch Broncos-Cowboys, which, I mean, holy shit. Here are your Week 6 NFL viewing maps:
CBS
Unwatchable
Jacksonville at Denver: This game won't be contested, which means that the only way it can really be watchable is if the Broncos go gangbusters and put up 70 or something. The thing is, they won't. Why would they? The Seahawks took out their 24-year-old QB when they were up 31-0 over the Jaguars; there's no way that the Broncos keep in Peyton Manning—two years removed from four neck surgeries—any longer than that.
Meh
Cincinnati at Buffalo: The Bills might be just 2-3, but every one of their games has cleared the 40-point mark and been decided in the fourth quarter. This is a surprisingly watchable football team. The Bengals, who've scored 19 points in their last two games combined, are not.
Pittsburgh at NY Jets: First the Steelers rookies were banned from using the ping-pong tables, then everyone was banned. God knows what will happen to the ping-pong tables should Pittsburgh lose to the Jets.