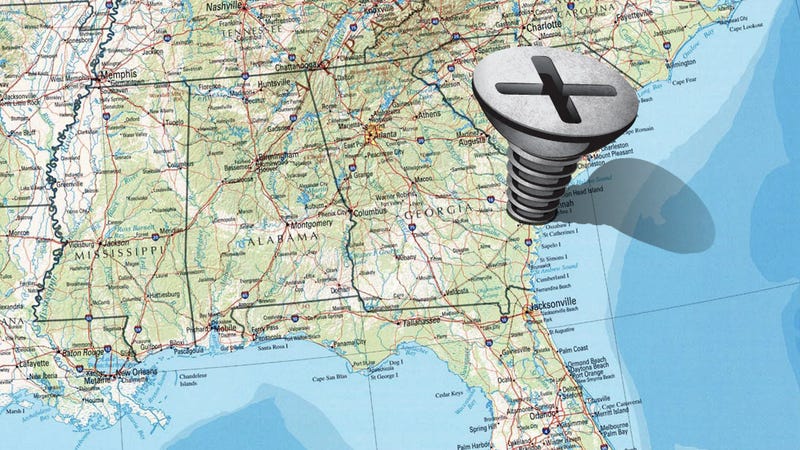 A guide to the best and worst of the NFL slate (and to which fans are stuck with the most of worst). Maps via 506sports.com.
Welcome to the last big football weekend before the serious midseason byes begin! Lots of decent matchups in the Week 7 afternoon slate, but only one, Dallas-Philadelphia, on par with the Sunday night Broncos-Colts game. Here are your NFL viewing maps:
CBS: Early
Unwatchable
San Diego at Jacksonville: There's been some upset buzz about this matchup (or, at very least, "it's going to be a game in the fourth" buzz), largely predicated on the beliefs that A) the Jaguars didn't look horrible against the Broncos; and B) Phillip Rivers can go fuck himself. Both fair points, but this is a solid Chargers team that could be 5-1 were it not for their perennial habit of melting down in the fourth quarter. This won't be a close game.
Buffalo at Miami: The middling teams of the AFC East just keep being middling. The Dolphins have won 6-7 games each of the last four seasons; the Bills have hit that mark in six of the last seven seasons.
Meh
New England at NY Jets: The last time these two teams played, we were given one of the ugliest games of the season. Gronk is back, though. Probably! Maybe!