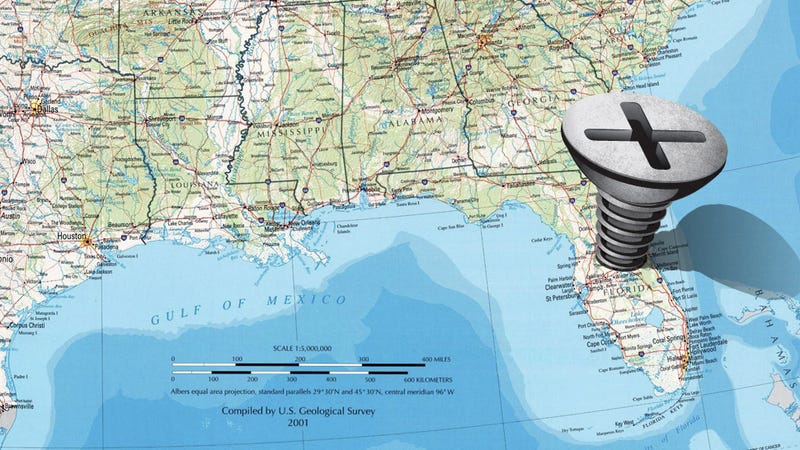 A guide to the best and worst of the NFL slate (and to which fans are stuck with the most of worst). Maps via 506sports.com.
The Jaguars and Giants are two of the six teams on bye, so you'd think we might get some good match-ups. No such luck: Not a single game this Sunday features two teams above .500 (Bears-Packers is your best game by this measure, but you'll have to wait until Monday for that one). Here are your Week 9 NFL viewing maps:
CBS: Early
Unwatchable
Tennessee at St. Louis: The Titans got "lucky" with the timing of Jake Locker's injury—they lost their starting QB for three games that they were very unlikely to win anyways (Chiefs, Seahawks, 49ers). Locker played pretty well at the start of the season; Football Outsiders gives him a DVOA of 9.1%, 13th among the 47 QBs with at least twenty passes this season. The Rams will start Kellen Clemens again, who ranks 46th.
Meh
Kansas City at Buffalo: Another week goes by, another backup QB has to face the Chiefs' defense.
"Must-See TV"
San Diego at Washington: In a very ugly week for football, I think that this game could turn out to be...OK. The Chargers have a top-five offense by both traditional and advanced metrics. Before their ridiculous fourth quarter implosion against the Broncos, Washington had scored 63 points in their last six quarters, versus just 110 points in their previous 21. Most importantly, the remarkable incompetence of the NFL East as a division means that the the 'Skins are still very much in contention.
CBS: Late
Meh
Pittsburgh at New England: The Steelers lost to the Raiders last week and Tom Brady put up one of the worst halves of his career against the Dolphins, so let's all stop pretending that it's 2011 and this is a good game.
Baltimore at Cleveland: The defending champs are a disappointing 3-4 with close losses to the Bills, Packers, and Steelers. The culprit isn't the young defense—the Ravens are posting essentially the same points allowed/game as the 2012 squad—but rather a completely ineffectual running game which is averaging 45 yards per game fewer than it did in 2012.
Fox
Unwatchable
Tampa Bay at Seattle: The Buccaneers are pretty much in open revolt at this point, and have stopped narrowly losing games in favor of badly losing them. They have one of the worst offenses in the NFL, their star running back is injured, their defense has been middling, and they're 16-point underdogs against the Seahawks.