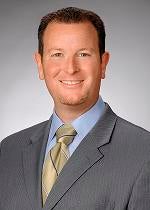 Winter is baseball's silly season, filled with silly trade and free agent rumors even from reputable sources. But sometimes those sources are not-so-reputable. Sometimes they don't even exist. Like KCNBC's own John Allen.
John Allen's Twitter account is gone now, but for the past week, he's been sharing rumors and passing along news like any MLB reporter with inside sources during the hot stove season. He spoke with authority, and cited GMs and executives on player movement and teams' plans. He built a following that eventually peaked at a couple thousand, but he didn't truly blow up until Monday afternoon when he tweeted this.
Tim Hudson did eventually sign a two-year, $23-million deal with San Francisco. That news, and those figures, had been reported by a few people in the Bay Area—Allen wasn't first, and he was just passing along reporters' actual information without attribution. But when Fox's Ken Rosenthal reported Hudson's deal later that afternoon, he cited Allen.
John Allen was on the national radar now, and that was his undoing. Simultaneously, a number of fans and bloggers in the Bay Area learned of Allen, and realized they hadn't heard of him. Along with one Kansas City blogger, who first noticed Allen last week when he reported on a possible Pablo Sandoval-to-the-Royals trade, they started poking around.
The unraveling is comprehensively chronicled by Steve Berman on his Bay Area Sports Guy blog, and by Mike Engel on his own site. The first red flag was "KCNBC"—it sounds like call letters, but is too long. He has no Google trail beyond the last week, when his tweets started getting cited by the likes of The Score and SBNation.
But here's the dagger. A Google image search for the headshot used in John Allen's profile turns up the Facebook page for one Cameron Baird, who works at a retail brokerage firm in Northern California.
Fake rumormongers are a dime a dozen. "Hockeyy Insiderr" still pretends to be a plugged-in ex-NHL player, despite all evidence pointing to him being a a Québécois teenager. But rarely has the unmasking been so swift and merciless that the hoaxer was forced to delete his account within hours, as John Allen did.