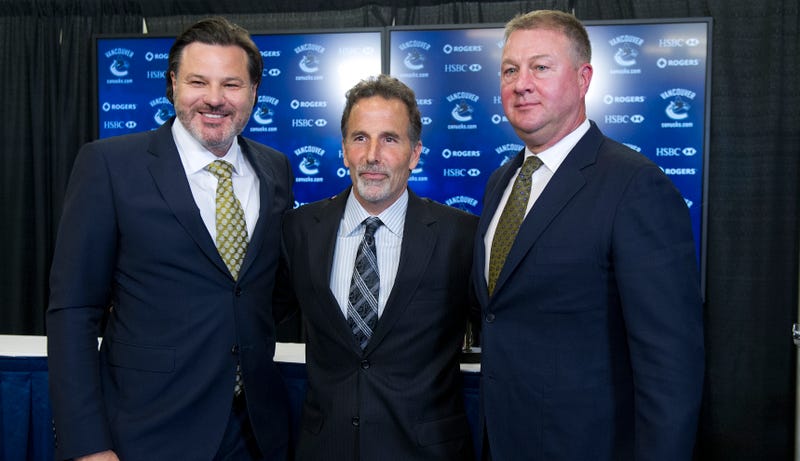 A pretty fascinating report on the situation in Vancouver, which may be more screwed-up than we thought possible. From Rob Rossi of the Pittsburgh Tribune-Review:
There is a growing suspicion within the Penguins that [GM Mike] Gillis may not be authorized by Vancouver ownership to move Kesler. That seems to be a new development on Wednesday.
(Update: Craig Custance reports that Canucks ownership is willing to make a deal, but it's not clear who will decide whether the return is worthy enough.)
With yesterday's trade of Roberto Luongo, the Canucks have signaled that it's time to tear this thing down and start over. And with the Canucks' poor, unhappy performance this year (1-8-1 over the last 10), it probably won't be Mike Gillis's to rebuild.