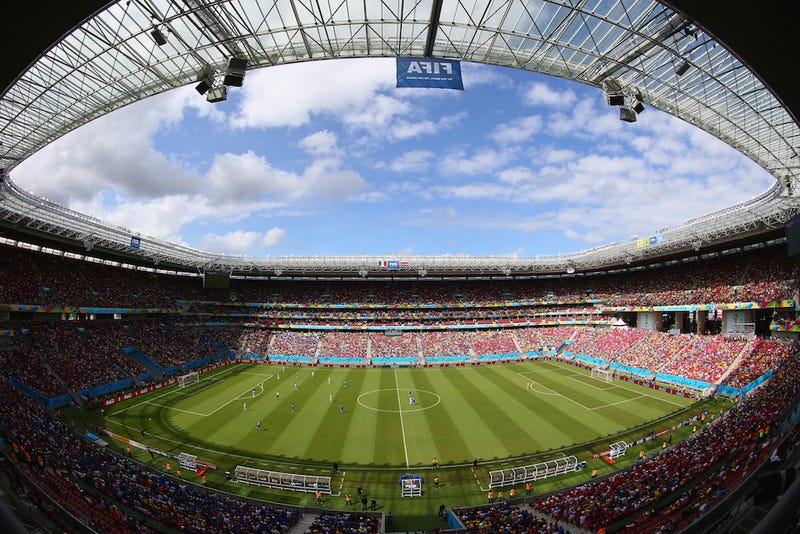 The United States are out. Why do I even bother with anything? It's all over, I don't want to talk to anyone.
The Basics
Capacity: 46,000
Date Completed: 2013
Number of Workplace Deaths: None
Most Closely Resembles: A place that might not have any entrances?
How corrupt is it?
You might have seen Teddy Goalsavelt fording the flooded streets of Recife shouting "Bully!" on his way to the US-Germany tilt last week. That the roads surrounding Pernambuco was inundated shouldn't come as much of a surprise: the stadium is about 12 miles west of downtown Recife in a rural section of the city outskirts that has been "lagging behind" economically compared to the rest of the region. Even with all the rain the match started on time and, while both sides looked like they warmed up by having Super Soaker fights, the state-of-the-art drainage system made sure the pitch stayed passable. Unfortunately the rest of Recife looked like the lost city of Atlanta.