We would say Brewers pitcher Wily Peralta took a spill, or had a fall, as the pregame festivities continued at Fenway Park. But we prefer how ESPN's Joe McDonald put it:
Brewers' Wily Peralta just took a huge dump running onto the field for pregame introductions.

— Joe McDonald (@ESPNJoeyMac) April 4, 2014
That's one excited Wily.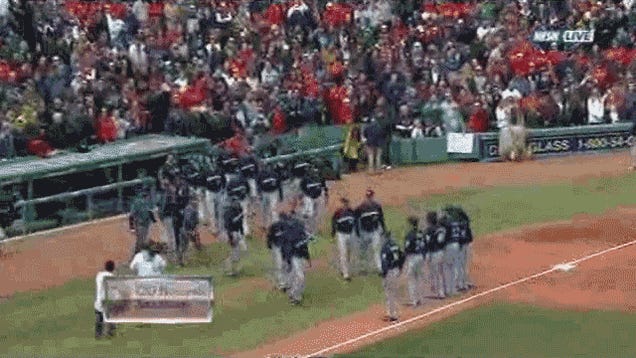 [NESN]