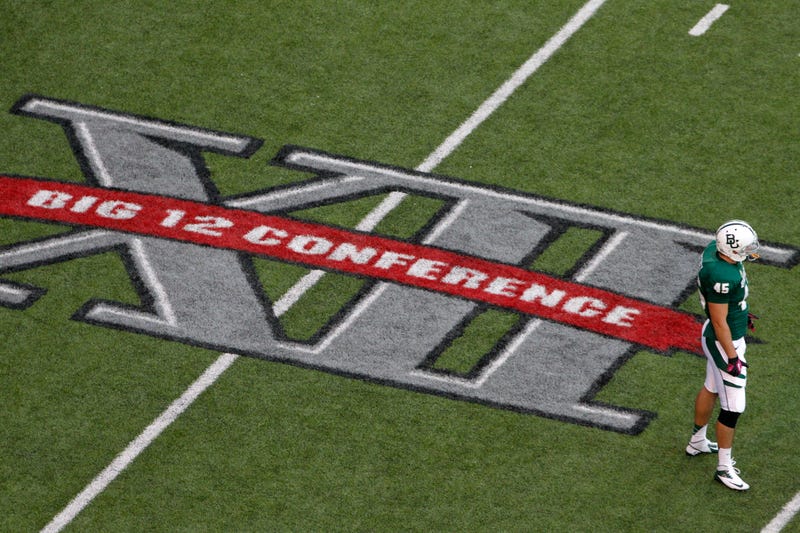 While its coaches, administrators, and league commissioner had a tough time grasping institutional responsibility at media days, the Big 12 did indeed manage to make a splash with the league's latest reveal: the conference is expanding.
The need for expansion in the Big 12 is real, considering that its four counterparts—ACC, SEC, Pac-12, and Big Ten—have all taken proactive steps to solidify their claims to regional and national market dominance. In addition to Tuesday's expansion announcement, the ACC announced Thursday that it has a shiny new television deal with ESPN that will establish the ACC Network by 2019.
That leaves the Big 12—currently comprising 10 teams after Colorado exited in favor of the Pac-12, Nebraska left for the Big Ten, and Missouri and Texas A&M made off for the SEC—the only Power Five conference without both a conference championship game and a TV network. It took action to correct the prior two issues this week, announcing both a title game coming as soon as 2017 and plans to expand by either two or four teams potentially just as quickly.

The ACC television deal and Big 12 expansion announcement overlap were likely coincidental thanks to the scheduled nature of media days, but both signal an attempt by two conferences, separated by roughly 10 years of forward-thinking development, to secure solid financial ground for the future by way of tying down their teams.
With the TV deal, the ACC extended its grant of rights to 2036, meaning that Clemson and Florida State, the only two teams in the conference with anything resembling powerhouse football programs, are locked in to continue dominating the ACC football landscape. It also means the far-and-away strongest conference in college basketball will stay together for another two decades. Even Notre Dame's independent football program, should it elect to join a conference, would now be contractually obligated to join the ACC. In other words, the Big 12 won't be able poach any of the 15 ACC members during its search.
With that being the case, the league will turn its head to the remaining non-Power Five options at hand as it moves forward with expansion.
If you read around, you'll find some mix of BYU, Houston, UConn, UCF and Cincinnati at the top of everyone's Big 12 candidate rankings, which are wildly premature in nature considering the league just voted to allow Big 12 Commissioner Bob Bowlsby to begin exploring candidates. If those indeed end up being the top options, the American Athletic Conference is likely going to lose anywhere from 1-3 of its best programs over the next couple years, including its prized jewel, Houston.
Houston currently has the go-ahead via Twitter from both Texas Governor Greg Abbott and University of Texas president George Fenves, with the latter coming as a surprise considering the school's athletic director, Mike Perrin, was quoted by ESPN in June as opposing expansion, regardless of school.
"I think the prudent thing for us to do as a conference is stay where we are," Perrin said.
Perrin was publicly against expansion because once the conference has expanded, a TV deal is coming soon thereafter, which means the Longhorn Network will likely cease to function as it currently operates (by most accounts, poorly for everyone that isn't Texas).