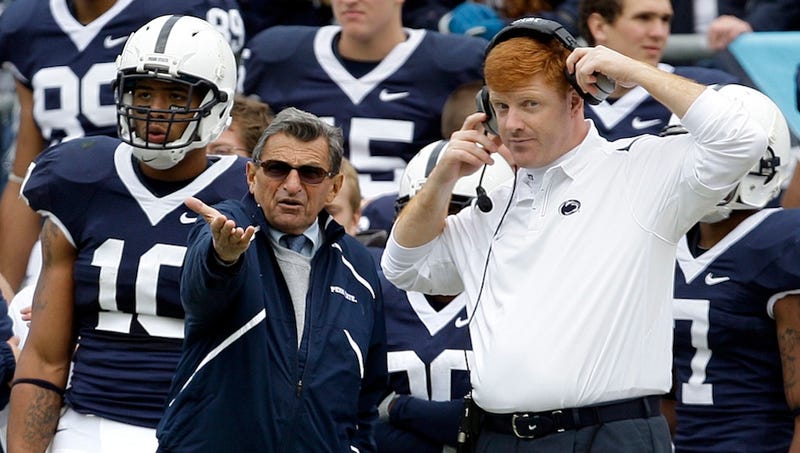 The preliminary hearing for the three Penn State administrators accused of covering for Jerry Sandusky began this morning in Harrisburg, Pa. Mike McQueary, the former PSU assistant coach who saw Sandusky sexually abusing a boy in a football building shower in 2001, was the first witness. During his testimony, which lasted for more than an hour, McQueary passed along details from private conversations he had with Joe Paterno over the years about the incident.
After seeing Sandusky sexually abusing the child in the showers, McQueary met with his father and a family friend, who advised him to tell Paterno, which he then did the following morning. McQueary would later meet with Tim Curley, Penn State's former athletic director, and Gary Schultz, its former senior vice president for business and finance, within 10 days or so to tell them. Schultz's oversight duties included the university police.
Curley, Schultz, and former PSU president Graham Spanier all face criminal charges for their roles in the alleged cover-up. Paterno was never charged with a crime.
Paterno, obviously, cannot be questioned about any remarks McQueary attributes to him because he's dead. The old man's testimony before the grand jury and any interviews he did with police also cannot be used should the case against the administrators proceed to trial.