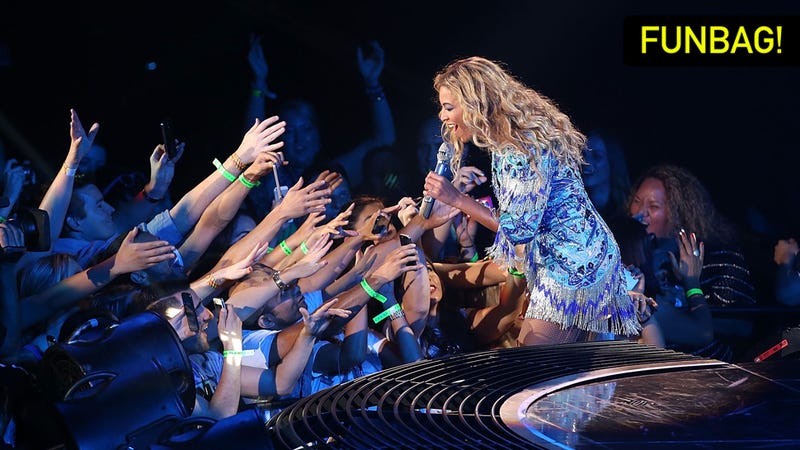 Time for your weekly edition of the Deadspin Funbag. Got something on your mind? Email the Funbag. Today, we're covering sharts, porn star moms, tugs of war, and more.
Your letters:
Jon:
Why do middle-class white women think Beyonce is so great?
It's a mystery. I think it's because she's so POWERFUL. Every female artist now has to be empowered, and every pop song has to be some anthem with a title like "Survivor" or "Roar" or "Brave" or "I Never Liked You Anyway, John Mayer." It's bizarre, given that there's never been a group of people more empowered than the current generation of Americans. Your average Katy Perry fan is a 12-year-old suburban girl whose dad has already given her a down payment on a new Land Rover. What the fuck do you need to be empowered for, lady? If anything, you have TOO MUCH power. Just look at that Kelly Clarkson song "Stronger" that contains this lyric...