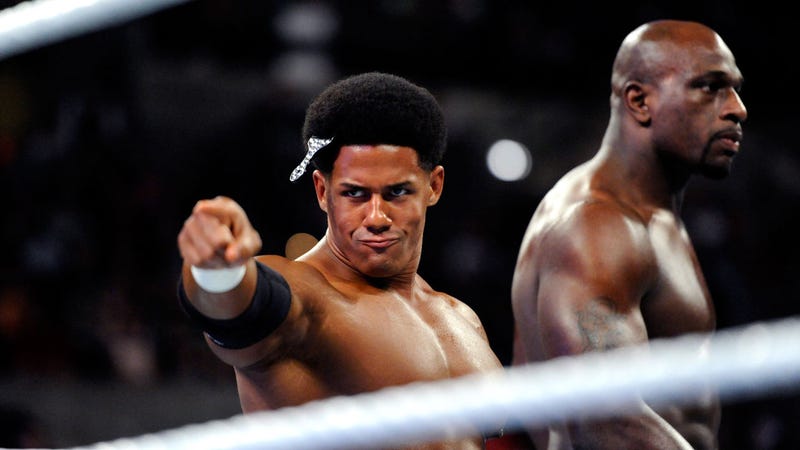 Not a gimmick, not an angle (yet!), and done in the least showy way imaginable.
TMZ's cameras found Darren Young (real name: Fred Rosser) waiting for his bags at an airport, and asked him if he thought a gay wrestler could be successful. Young laughed, realizing this was how the first publicly gay wrestler was going to come out.
"Absolutely. Look at me. I'm a WWE Superstar and to be honest with you, I'll tell you right now I'm gay and I'm happy. Very happy."
"Does it matter to you?" Young asked the photographer, and everyone. "Does it change what you think about me?"
There have been gay wrestlers, of course, some of them out to their co-workers (from John Cena's comments, it seems like Young's orientation was no secret in the locker room). But the big-time promotions have never been particularly enlightened. More often, characters like Gorgeous George and Goldust resort to stereotypes for some cheap gay panic heat. Mid-carders like Chris Kanyon and Orlando Jordan have come out after leaving WWE, and backstage presence Pat Patterson came out only after his wrestling career ended*.