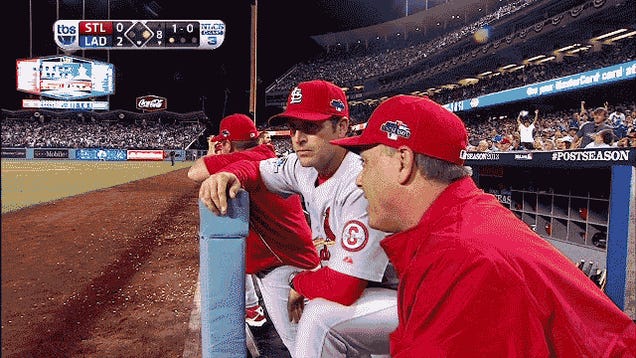 If there isn't a Gary Wright song running through Yadier Molina's head at this moment, then he is truly dead inside.
Update: That dancing bear was not an officially licensed dancing bear. That dancing bear...was an idiot on the field. Or, idiot on the dugout, if you want to get technical.
Security at Dodger Stadium is escorting out a bear in a Dodger jersey. So there you go.

— Tim Brown (@TBrownYahoo) October 15, 2013
And here is video of security getting the bear off the dugout. Poor bear.