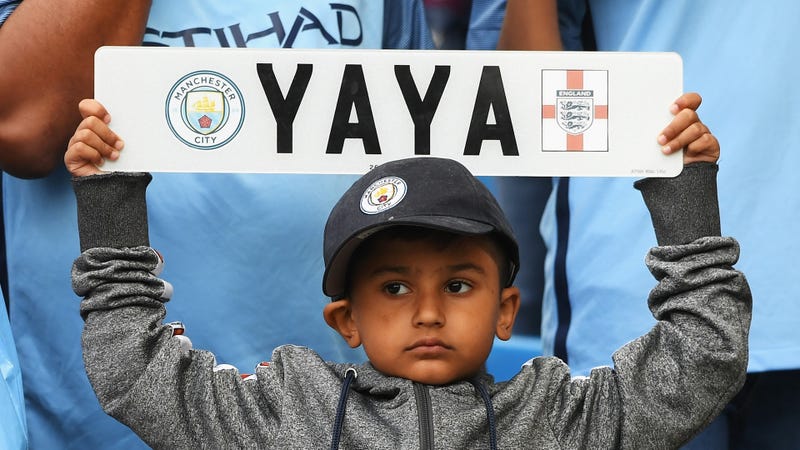 It's funny, seeing Yaya Touré and Pep Guardiola say nice things about each other through the media, when it's pretty clear that that the two probably don't particularly like each other in the slightest.
Touré and Guardiola have history. The pair enjoyed a couple very successful years at Barcelona together, though the manager eventually relegated Touré to rotation-option status after giving his starting job to the then-young and unproven Sergio Busquets. Touré then moved on to Manchester City, where he became for a time one of the very best midfielders in the world, on the strength of his newly unleashed attacking powers. Both men enjoyed huge success after parting company, so you'd assume that everything would be fine between them.
This isn't the case. For a couple of pretty silly reasons, Touré has repeatedly taken public shots at Guardiola, via his loud-mouthed agent. One can only assume that Touré was not happy about the way he got benched and pushed out at Barça, despite it inarguably working out pretty damn well for both parties involved. In addition, while Touré was once a true force of nature out there in midfield, stomping up and down the pitch with a near equal knack for scoring goals as for stopping them, he's now an old guy who only wants to sit in the final third and shoot.