It's been a long day and you've been busting your ass on the radio for hours and hours, dishing out your strong takes to the loyal listeners of ESPN's regional radio affiliate in Altoona. You need a break. You need to come in from the WINDSWEPT MOONSCAPE of this cold weather Super Bowl week. Well, my friend, ecstasy awaits you at the Sheraton Hotel's MEDIA LOUNGE! Come on in!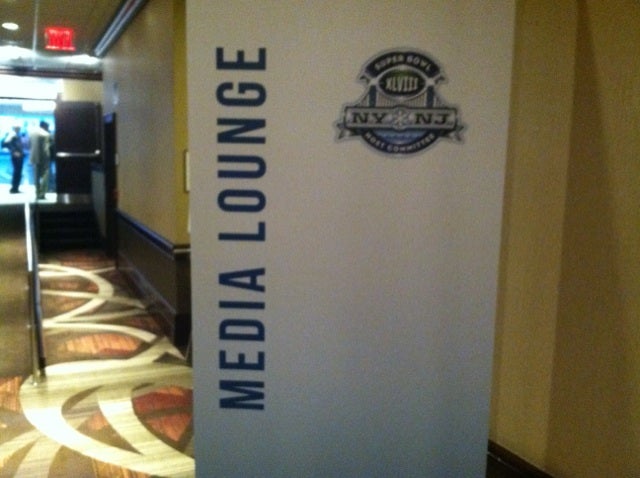 S
Have some FREE coffee! Regular and decaf!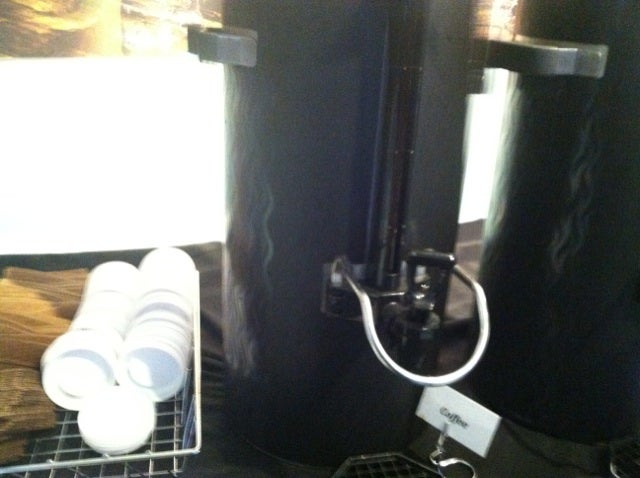 S
Help yourself to free white chocolate snowflake lollies, crafted by Jacque Torres himself!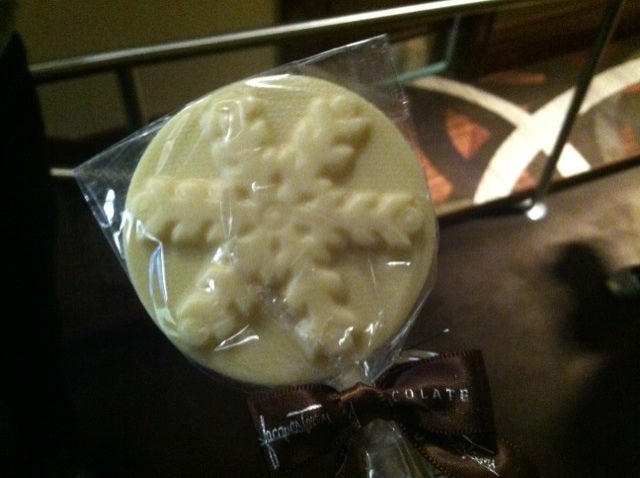 S
Look out the window upon the helpless plebeians who can't form an opinion about Richard Sherman until you tell them yours!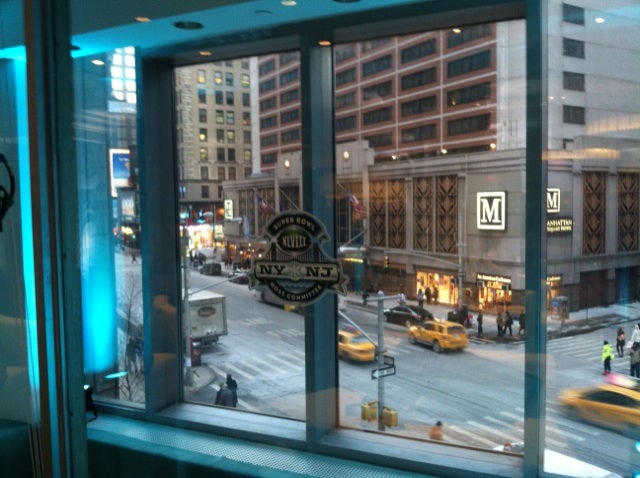 S
And if you're feeling REALLY terrible about your station in life, head over to Truman's day spa, FREE to anyone with a media credential!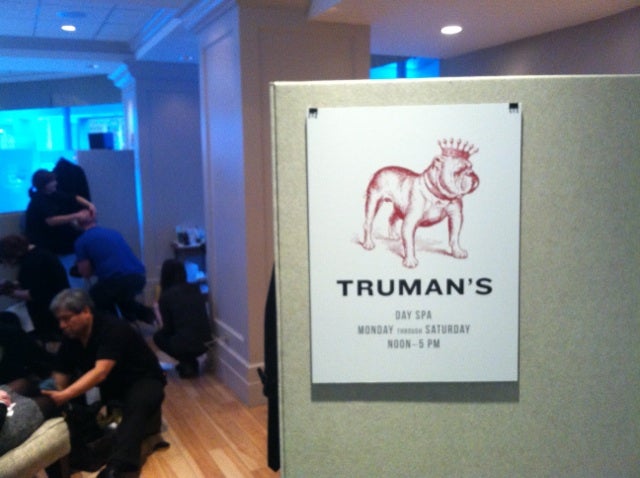 S
Truman's offers you, the hard-working media professional, five distinct services. You can get a facial …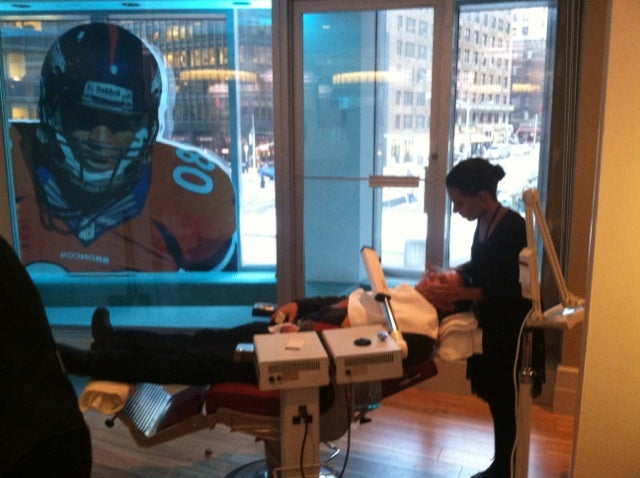 S
… a deep tissue massage …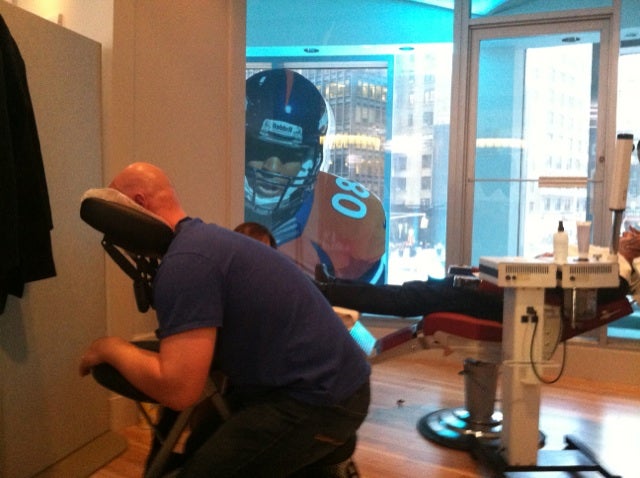 S
… a shoe shine, a shave, or even a manicure. I asked for the manicure because DURRRRR THE TYPING DURRRR SO MUCH HEAVY TYPING. If you're lucky, a Japanese film crew will be there to document your every action. I took this picture of the crew while they took a picture of me getting my nails buffed. Because Super Bowl! BECAUSE FUCK YOU!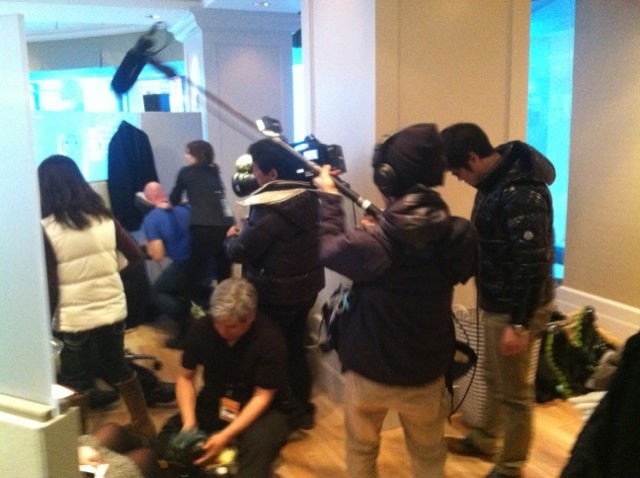 S
I asked the manicurist if any players need to come in for a touch-up every hour. That seemed like a Deion move.
"Not really."
I asked if she ever hand to manicure a hand that was missing fingers.
"Just yesterday."
HOLY SHIT! Was that weird?
"Nah, it was OK."
I asked what the grossest thing she ever saw on a hand was. Because hands can be repugnant.
"I can't think of anything. I've seen much weirder stuff on feet."
I BET! After five minutes of filing, my hands were silky smooth and ready for dolphin fisting. Afterward, I snuck back out to Radio Row. There was a cardboard cutout of Wes Welker you could pose with. And they had free Old Spice. FREE SHIT! KISS ME, WES! YOU WON'T REMEMBER ANY OF THIS!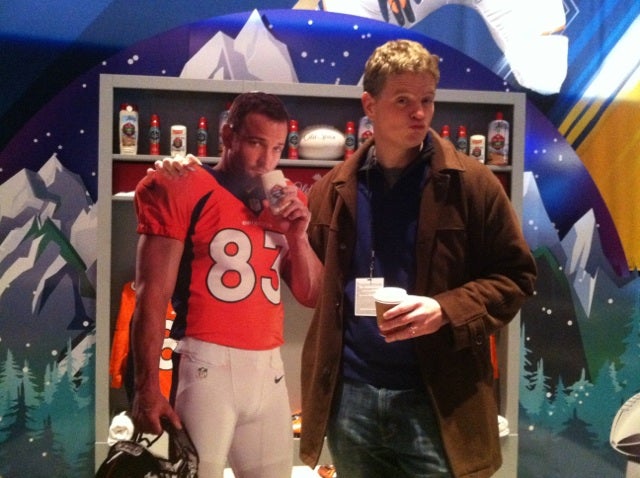 S
I also saw Mike Ditka, who didn't look well. It was kinda depressing. But this was not the place for morbid considerations. This was a place for a member of the media to feel pampered and important. If you've been deep in the radio trenches all day and need a break, rest assured that the NFL will make the whole experience as painless (and shiny!) for you folks as possible. I'm gonna go drink now.