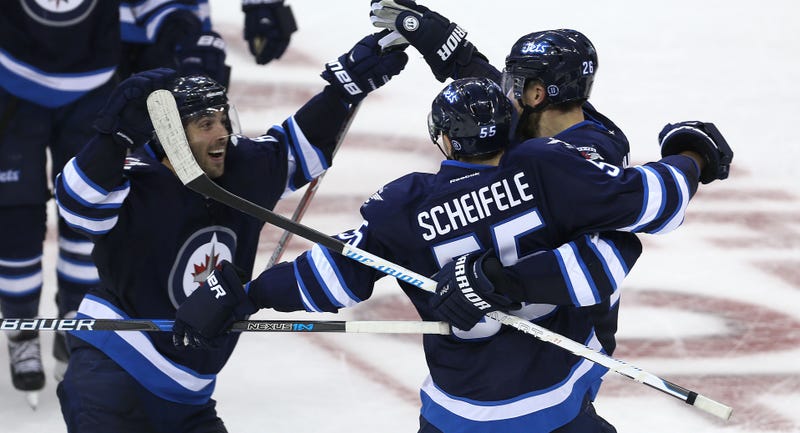 I feel entirely uncomfortable even noting this development, wary of some quantum observer effect in which quantifying Winnipeg's success will cause them to go back to the futility with which the franchise has come to be synonymous. The Jets are a delicate baby bird, to be cupped ever-so-gently for fear of crushing them before they learn to fly. But, hell, let's get this out there: They are playing some damn good hockey.
The red-hot Blackhawks came to town and got rolled last night. Josh Morrissey, Chris Thorburn, Patrik Laine and Nic Petan scored for the Jets in their 4-0 win, with Connor Hellebuyck brickwalling Chicago.
Hellebuyck called the win "perfect."
"What's not perfect about it?" said Hellebuyck, who stopped 27 shots for his third career shutout. "Four-nothing, four goals, shutout. I liked it."
With the win and a 4-0-1 streak, the Jets are 9-7-2, and, holy crap, second in the West. This does not appear to be a fluke. Their possession stats are right in line with their scoring. Their top line has been hockey's hottest, with 18-year-old rookie Patrik Laine scoring his 12th to extend his lead as the NHL's top goalscorer, and 23-year-old Mark Scheifle sitting second in goals and tied for first in points after picking up another assist last night.