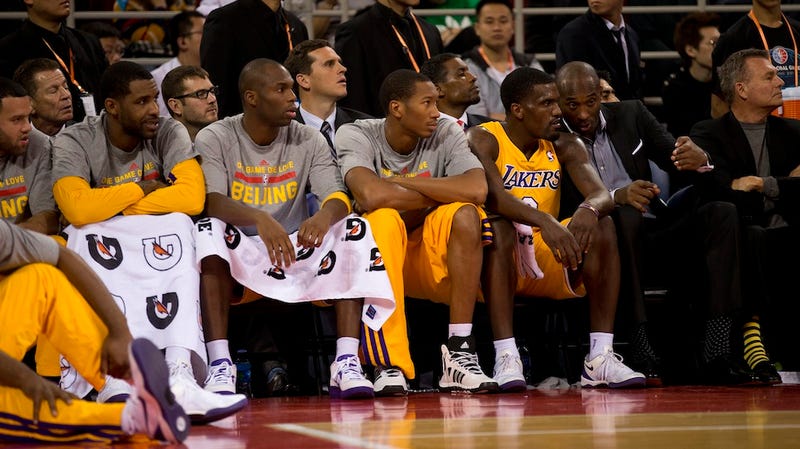 So... we would be remiss if we didn't note at some point before opening night how bad the Los Angeles Lakers are, or at least appear to be.
Because by appearances, they are the worst.
Thursday night in Shanghai, the Lakers lost an exhibition to the Golden State Warriors by 26 points. The scoreline doesn't much matter; you can't judge a team by how badly they get beaten in preseason, because in preseason no one is trying, and players who shouldn't—under any circumstances—play, do. Still: holy shit, that roster.
There's a diminishing Pau Gasol, and everybody else. Dwight Howard has been replaced with Chris Kaman. Steve Blake looks set to get an even more expanded role under nonagenarian Steve Nash, who was a defensive catastrophe even before he tragically lost the use of both of his legs. Head coach Mike D'Antoni is still shuffling lineups around, but somehow, it looks like Shawne Williams has a part to play in his system. Then you have guys like Nick Young, Jordan Hill, and Jodie Meeks. I mean, look at the photo again. Are you kidding me?