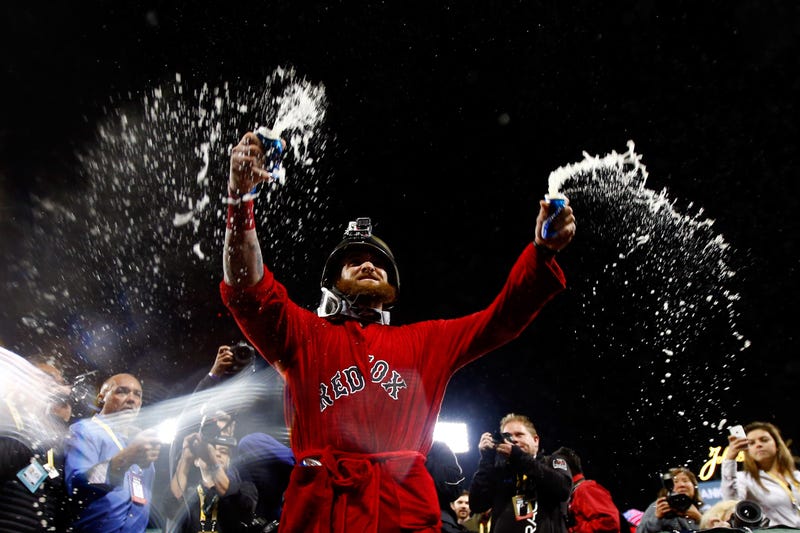 Though it will feature the two best teams in baseball, this year's World Series will be painful for non-fans of the Red Sox or Cardinals. It's the least appealing matchup out of this postseason's 10 teams. It'll achieve better ratings than Giants-Rangers, sure, but why should any casual viewer feel compelled to watch the Boston Strongs take on the Self-Proclaimed Best Fans In Baseball?
The playoffs begin rife with possibilities, with all the potential storylines and droughts waiting to be broken. Unprecedented shit is happening on our televisions! Anything is possible! And yet, when it comes down it, one of the boring favorites will prevail. How surprising is it that two teams with nine-digit payrolls and the best regular-season records in their respective leagues made it to the World Series?
These aren't exactly two cities starved of glory, here. The Redbirds won their last championship two seasons ago; the Red Sox, in 2007. But look past the loathsome fans that spend substantial amounts of free time demanding to be adored—or ones that are plain obnoxious—and put your rooting interests behind particular players who truly deserve this chance at a ring. There are plenty to choose from.
Carlos Beltran is inarguably one of the best hitters in playoff history. Pipe down, Mets fans. The 36-year-old has a .383/.538/.921 line this postseason, and it's always a joy to watch his plate approach. Beltran's awesome arm in the outfield allows him to leave baserunners with regret at stretching out a play.