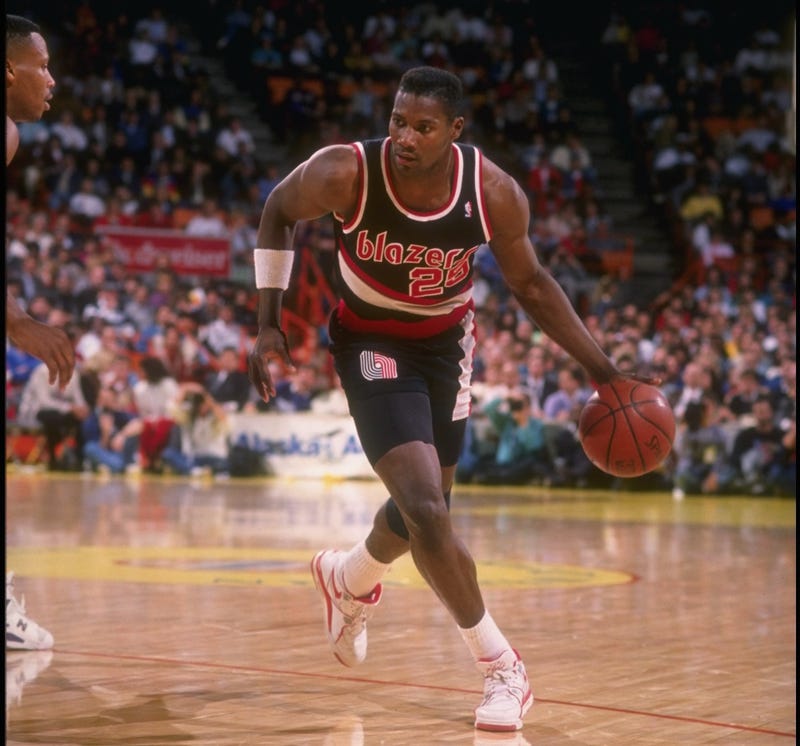 Former Trail Blazer (and Warrior, Laker, Supersonic, Spur, and Buck) Jerome Kersey passed away in Portland today, The Oregonian reports. CNNSW reports that he told coworkers he didn't feel well and was going home, before "collaps[ing] on the way to his car."
Kersey spent 11 of his 17 NBA seasons in Portland—he's 48th on the all-time games played list, just behind Shawn Marion—and was a starter for two Finals teams alongside Clyde Drexler, Terry Porter, Buck Williams, and Kevin Duckworth, with "Uncle Cliffy" Robinson coming off the bench. A high-flyer, Kersey participated in four straight slam dunk contests in the late 1980s. His best season was 1987-88, when he averaged 19.2 points and 8.3 boards a game.
Got any good Kersey memories? Drop them in the comments below.
Photo via Ken Levine/Getty