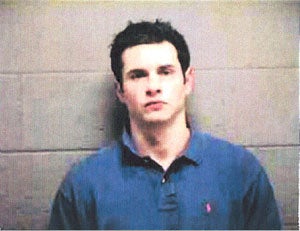 • What happens when you drink three Zimas.
• Mean things to do to your baby.
• When they said Ben Roethlisberger needed to get it through his thick skull, that's not quite what they meant.
• Guess what, folks? Turns out we suck at soccer.
• David Hirshey is a much better writer than we are.
• We've been afraid to open our ears. Has Berman left the Open yet?
• Boy, did we ever live blog some soccer!
• We closed to the book — for now — on Jason Grimsley.
• A judge tells Chris Henry to "stay away from alcohol and minors." You never like to hear that.
• Run, you f—-ing Carl Monday, run!
• Odalis Perez, ladies and gentlemen.
We remind every one to get your tickets for July 3 at RFK Stadium, by the way. Enjoy The Mighty MJD all weekend. We're hopping on a cross-country flight to San Francisco now, so when you see us again Monday, we'll be up very very early and quite groggy. Cheers!