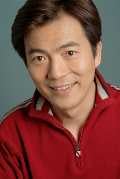 Reverberations from Italy's 1-0 World Cup win over Australia on Monday continue. The Italians won on a disputed penalty kick in the final seconds of stoppage time, and it's caused a whole fuss. Australian assistant coach Graham Arnold told the Australia Daily Telegraph that "FIFA didn't want us here in the first place," and Australian Prime Minister John Howard told the BBC he was "brokenhearted." Many people are stopping just short of claiming that the match was fixed.
Thank goodness that in the midst of this there was the steadying, impartial presence of Central Chinese Television World Cup announcer Huang Jianxiang. Recently voted the most popular sports announcer in China, Huang made a dramatic call on the goal, which we present to you here, thanks to the BBC World Cup Blog. It's in Chinese, of course, but still hilarious, especially if you go in knowing the gist of what he's saying. The Associated Press translates a portion of it:
Goal! Game over! Italy win! Beat the Australians! They do not fall in front of Hiddink again! Italy the great! Left back the great! ... Hiddink lost all his courage faced with Italian history and traditions! ... He finally reaped fruits which he had sown! They should go home. They don't need to go as far away as Australia as most of them are living in Europe. Farewell!
On Tuesday, Huang apologized on the CCTV web site. Although it's hard to take back the statement he made on Monday directly after the match: "I don't like Australia. I was hoping they would lose."

Biased Chinese Commentator Apologizes [BBC World Cup Blog]
What A Way To Lose [Sydney Morning Herald]