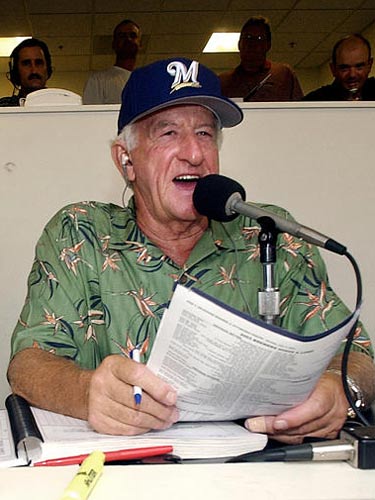 We've already mentioned the peculiarity of Bob Uecker having an obsessed stalker, and yesterday the woman, Ann Ladd, was ordered to stay 1,000 feet away from the Brewers broadcaster at all times. (Which means she can actually sit in the front row. Ahem.) Ladd will also not be allowed to attend any Brewers games, another attempt to ease the suffering of an obviously disturbed individual.
But we'd like to focus on Ladd's mug shot for a moment. First off, we're kind of amazed by the lighting they're using over at the Cook County Jail; this almost has a kind of Herb Ritts feel. Second: Shiver. We can't possibly imagine why Uecker would this woman to keep her distance from him. You what, everyone? Tell 'em Large Marge sent ya.
And, lastly: It's absolutely certain we will not sleep well tonight.