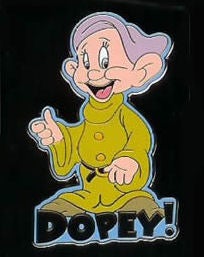 The Tour de France is underway, despite the fact that four of last year's top five finishers have been banned from the competition for being dirty, dirty, dopers. Meanwhile, the other one of the five is currently cruising through Iowa. I'm not sure if it's possible to dope on corn.
As for the actual doping contest—excuse me, the Tour de France—Americans are in 2nd and 3rd place after the prologue. George Hincapie and David Zabriskie finished behind Norwegian Thor Hushovd. I don't know if he's any kind of a favorite to win the race, but he should win some kind of an award for being named Thor Hushovd.
I'm glad there's still one sport that Americans can dominate, but I don't know why it has to cycling. Maybe it's not even that we're great at cycling, maybe we're just great at not getting caught doping. And of course, I'd sincerely appreciate any and all comments and/or e-mails about The Tour, since I know not a thing about it.
Four of top five '05 finishers won't start Tour this year [ESPN.com]
Lance skips France to bike in Iowa [Des Moines Register]