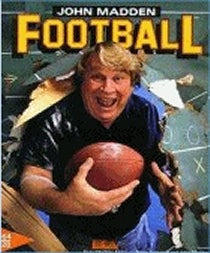 1:00, NFL Network. NFL. 2006 Pro Football Hall of Fame Induction. It's also on ESPN at the same time, but stick with the NFL Network. Chris Berman can't hurt you there.
1:00, ESPNU. World Cup Soccer. Australia vs. Japan. Why this is on, I couldn't tell you.
1:00, CBS. Golf. Wonder-Phil. Highlights of 2005 PGA Championship. Wonder-Phil. Real clever, CBS.
1:00, FOX. MLB.. Phillies @ Mets, or Braves at Reds. Welcome back to just being a 2nd baseman on a sub-500 team, Chase Utley.
1:30, ABC. Women's Golf. Weetabix Women's British Open, Third Round. Weetabix? More like Weetabitch. Sorry. I don't even know what that means.
2:00, Comedy Central. Movie. Back to School. Maybe you can help me straighten out my Longfellow.
2:00, ESPN2 Tennis. U.S. Open Series: Legg Mason Classic Semifinal. Arnaud Clement, Dmitry Tursunov, Andy Murray, Marat Safin.
2:00, CBS. Horse Racing. The Hambletonian. When the next horsey porn story is linked on Deadspin, you're going to want to know who it's about it.
3:00, CBS. PGA Golf. Buick Open, Third Round. Everyone tries harder when there's a Buick on the line.
3:00, ABC. X Games. The new Shaun White SportsCenter commercial made me chuckle. I'll say that for the X Games..
3:30, NBC. Triathlon. Ford Ironman World Championship. After Madden gets inducted into the Hall of Fame, he's participating in this.
4:00, MLB. MLB. A's @ Mariners, or Rangers @ Angels. You know what, after all these games are played, the AL West is still going to be a jumbled mess, so just go take a nap.
4:00, ESPN2. Tennis. Acura Classic Semifinal. Kim Clijsters, Maria Sharapova, Patty Schnyder, Nicole Vaidisova.
5:00, NBC. Junior Golf. USGA Junior Amateur Championship. Ah, kids who are really good at golf. Why do I want so badly to punch them in the face?
6:30, ESPN. MLS. All-Star Game, Chelsea vs. MLS All-Stars. It's also doubling as a job interview for Freddy Adu.