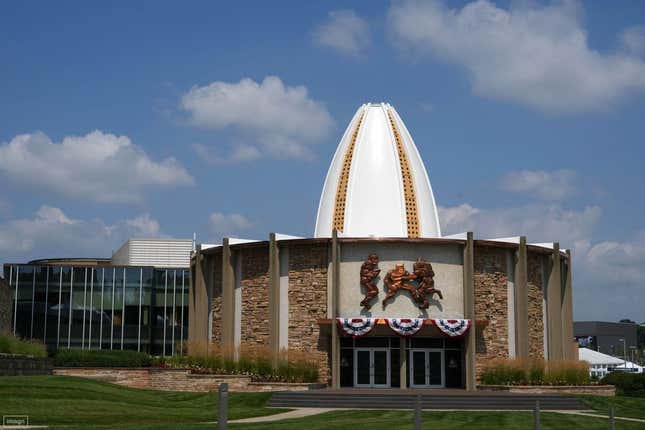 Buddy Parker, who led the Detroit Lions to two NFL championships in the 1950s, was selected as a finalist for the Pro Football Hall of Fame's 2024 class.
How running an NFL team is like running a restaurant | Chef Emeril Lagasse
The coach, who died in 1982 at age 68, also is credited by the Hall of Fame as being the inventor of the two-minute offense.
Parker was selected by the Coach/Contributor Committee, the Hall of Fame announced Wednesday. His name will now go to the Hall of Fame's 50-member Selection Committee, who will consider Parker along with 15 modern-era players and three seniors for enshrinement when the committee meets early next year.
It will require 80 percent approval from the committee for selection.
The list of semifinalists in the category was made up, in part, of Super Bowl-winning coaches and prominent owners. The semifinalists were Tom Coughlin, Mike Holmgren, Frank "Bucko" Kilroy, Robert Kraft, Dan Reeves, Art Rooney Jr., Marty Schottenheimer, Mike Shanahan, Clark Shaughnessy, Lloyd Wells and John Wooten.
In 15 seasons as a coach in the NFL with the Chicago Cardinals, Lions and Pittsburgh Steelers, Parker had a career record of 107-76-9, which includes a 3-1 record in the postseason.
His Lions won the 1952 and 1953 NFL title games, both against the Cleveland Browns. Detroit dropped the 1954 game to the Browns in what was Parker's only head-to-head loss against Hall of Fame coach Paul Brown in five meetings as the Lions' coach.
—Field Level Media