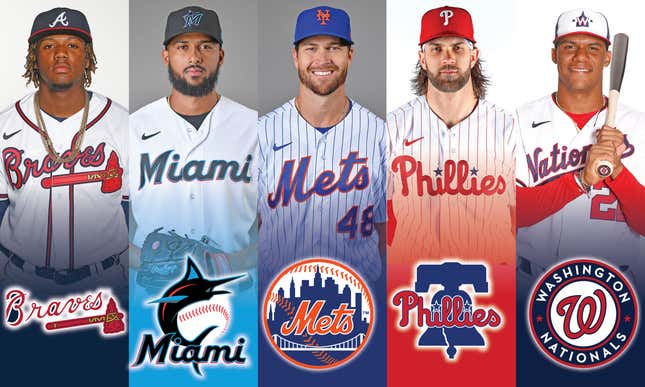 Atlanta won its second straight National League East title, but continued a run of playoff futility that dates back almost two decades. Since sweeping the Astros in the 2001 division series, Atlanta has been to that best-of-5 round eight times, and lost all eight times — plus a loss in the 2012 wildcard game for good measure.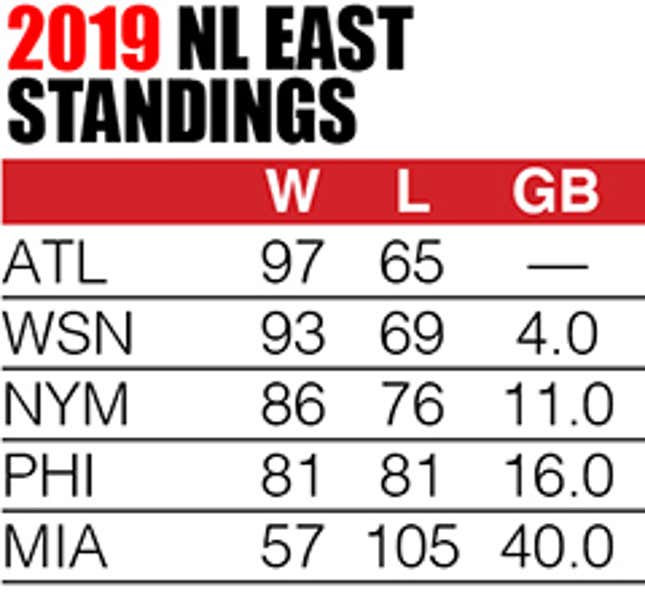 Of course, Atlanta's performance last October was not the memorable NL East showing in the postseason. That belonged to the Washington Nationals, who rallied to beat the Brewers in the wild card game, swept the Cardinals for the pennant, then won four games in Houston to bring the nation's capital its first World Series title since the 1924 Senators.

Both teams remain strong, but also have strong competition in 2020 with the Mets and Phillies each coming into this season with new managers and upgraded rosters. This would have been a fascinating NL East season to watch over 162 games, but, well, we're getting 60 … if all of, you know, this works out.
Also, the Marlins are here.