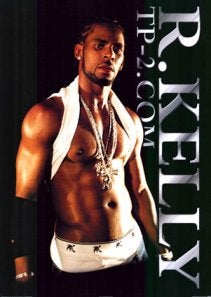 • Panthers 14, Bengals 7. Three touchdowns in the game, but none of them belong to Steve Smith or Chad Johnson. For Carolina, it's been the electric Nick Goings and the human highlight reel, Kris Mangum. For the Bengals, it's someone named "R. Kelly," and I think hs first name is Reggie, but I'm not looking it up. I haven't seen a highlight, but I have to assume he scored, and then gave the football and a golden shower to a young girl in the front row.
• Texans 10, Jaguars 0. The Texans are doing a very reasonable impression of an NFL team this week, leading the Jaguars 10-0 at the half. There was some question about Byron Leftwich's health coming into the game, but he's out there... sort of. He's 5-of-11 for 53 yards, and the Texans have held the Jags to 8 carries and 25 yards. David Carr, meanwhile, looks like Warren Moon... actually, no, I guess that isn't true. But he's 17-of-23 for 165 yards and a touchdown.
• Pittsburgh 24, Atlanta 21. Look at these two high-flying offenses. Ben Roethlisberger is 15-of-20 for 235 yards and three touchdowns for the Steelers, who appear to be back, at least offensively. The Falcons pulled off a nifty little onsides kick, and converted it into a touchdown. It's only a three point difference right now, but I'm pretty sure the Steelers are going to win this game.