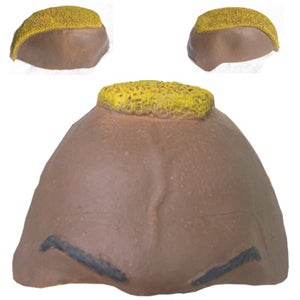 Not that many days left until Halloween, and in the tradition of the great Randy Moss mask, we happily introduce you to the Chad Johnson Mohawk Head Piece.
It retails at 30 bucks, which, we suppose, is cheaper than you were planning on paying for that stupid Crocodile Hunter costume you were planning on buying.
The most beautiful thing about this, by the way, is that we can absolutely see Chad himself buying this and wearing it for Halloween.
Concussions — HUGH! — are sold separately, but hey, they're cheap.
Chad Johnson Mohawk Head Piece [GMD Memorabilia]
MOSSMASK! [Deadspin]