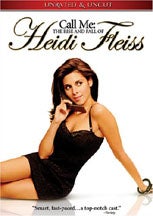 First O.J.'s television interview is canceled, and now this. Remember how Mike Tyson was supposed to be all set to go to work for Heidi Fleiss at her new stud farm in Nevada? Turns out, evidently, that it's not true. And our Wednesday just got a little bit sadder. From ContactMusic.com:
British newspaper Daily Star reported last week that Fleiss had asked the convicted rapist to work as a gigolo in the brothel once it opens. However, Fleiss' publicist Charles Lago tells the Las Vegas Review Journal the report is "a ridiculous hoax".
On the bright side, this does open a spot on the roster for Rich Kotite.
Fleiss Slams Tyson Prostitute Reports [ContactMusic.com]