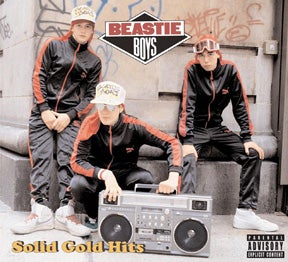 In case you haven't heard, David Wright is retiring his theme music: the Beastie Boys' Brass Monkey, which blared over the Shea Stadium loudspeakers each time he stepped to the plate last season. According to New York Mets Blog, Wright is looking for a new tune, and he needs your help. The Mets' season may depend on it!
Among suggestions on the blog so far are Big Pimpin (Jay-z); Oh My God (A Tribe Called Quest) and I Touch Myself (The Divynls). Our suggestion, though, is that the theme music for any given batter should be chosen by the fans. So if Ruben Gotay steps up after having already struck out three times, we might hear Make It Rain by Fat Joe. It would motivate the players in addition to increasing attendance.
We're also wondering if the artists are getting a cut from this. Because we think they should. If they're prosecuting 14-year-olds for illegally downloading Counting Crows, shouldn't A-Rod be charged a buck every time he comes up and they play Game Over by Lil' Flip?
Help David Wright Choose A New Theme Song [New York Daily News]