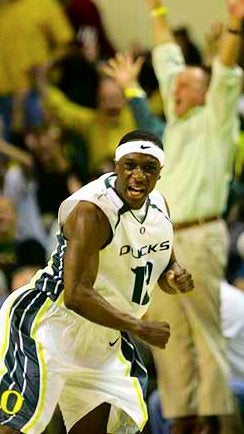 The tournament's lowest-remaining seed is about to take the court against the defending national champions ... though it's not quite the underdog story that those two facts might lead you to believe. Florida is favored by 7, though.
Both Clark Kellog and Seth Davis like Florida, if that means anything to you (which it absolutely shouldn't). It should be a fun team to watch, though, between Florida's dominant frontcourt, and the Ducks' explosive backcourt.
The weather is beautiful in most of the country ... the perfect day to park yourself in front of a television and forget about sunshine for a little while. You wouldn't want to miss it if the Gators win, and Joakim Noah starts grinding on Len Elmore.