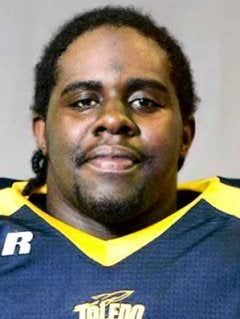 What we have here is a point-shaving scandal that can in absolutely no way rock the foundation of college sports. Why not, you ask? Well, because it involves the Toledo Rockets, Scooter, Gary, and groceries.
A gambler identified only as "Gary" is accused of using Toledo running back Harvey "Scooter" McDougle to recruit other football and basketball players to shave points and/or fix games. Gary (Coleman, I'm assuming) is said to have offered "cash, groceries, merchandise and other gifts" to players, including $10,000 to a guy if he'd sit out a game.
Just as a quick side note, if players are taking Gary's money to buy freaking groceries, maybe it's time we look into kicking a little more money their way, hm? Maybe then the idea of Gary wouldn't be so appealing to Rockets like Scooter.
I expected so much more of a man who shares a nickname with Lee Corso. Unfortunately, thanks to Gary and Scooter, if your team happened to beat Toledo last year, the victory may not have come under the most honest of circumstances. Don't sweat it, though, you probably would have beaten them anyway.
Feds charge player in University of Toledo point-shaving scheme [Freep.com]