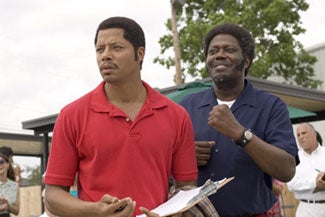 When you're a swimmer at the University of South Carolina, we suspect life can become boring from time to time. Therefore, one must streak!
A pair of USC swimmers have been dismissed from the team after they were spotted streaking through a Columbia neighborhood Friday night.


Residents in Olympia told police they saw freshmen Adam Middleton and Ciro Sauaia running naked down Ohio Street, according to a Richland County sheriff's department report. A surveillance video showed the two 18-year-olds "gyrating" on a front porch, then running down Ohio Street toward Bluff Road.
Considering the little nut-hugging things swimmers wear, we're not sure how anyone could even tell if they were naked or not. We are terrified what the details of "gyrating" are, however.
Two USC Swimmers Dismissed For Streaking [The State]