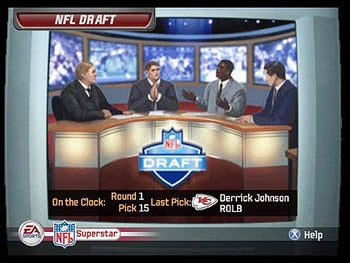 Because network press releases can sometimes be difficult to read, Burnt Orange Nation does us all a favor and makes "a few minor edits" to ESPN's recent announcement of its NFL draft coverage.
(By the way, we love that there's yet another countdown clock for the NFL Draft coverage. Countdown clocks for sports that already have their own clocks crack us up.)
Here's an excerpt:
Don't worry folks, the word "Schrutebag" is included; twice.
We eagerly await the Barry Bonds Breaks Aaron's HR Record press release edit.
Press Release Edit: ESPN'S NFL Draft Coverage [Burnt Orange Nation]