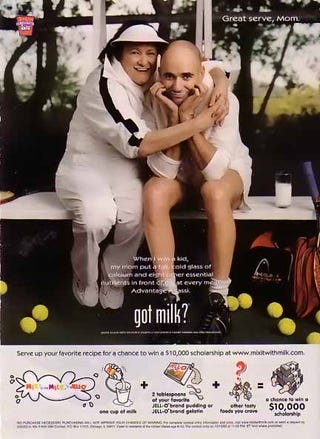 After that Vick link-dump, I'm thrilled to move on to something much more soft-focus: The cheerleading coach at the charter school founded by Andre Agassi was busted in an undercover prostitution sting.
The Andre Agassi College Preparatory Academy is for "at-risk" students, but apparently they have a similar policy for its staff. So far, there has been no word that kids were roped into the cheer coach's alleged schemes. However there IS a full-time job opening for "Physical Education Instructor, Female." (The cheer coach, Esperanza Brooks, was not a faculty member.)
Oh, and the cops found out that the cheerleading coach was also a madam from a tip. And so I say to you, Deadspin tipsters: Raise. Your. Game.
- D.S.
Coach at Agassi's prep school was madam [AP via Yahoo]
Andre Agassi College Preparatory Academy