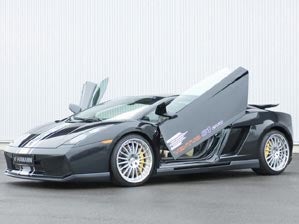 Whenever Chicago Bears linebacker Lance Briggs wakes up, groggy, confused, wondering where his car is, we hope he turns on CBS-2 in Chicago. There, he will learn exactly where his car is. Sorry: His Lamborghini.
Anyway, it's currently wrapped around a light pole on the Edens Expressway. That happened about 3:30 a.m. CT today — about five-and-a-half hours ago — and the driver (who is not yet confirmed to have been Briggs) walked away and left his $350,000 car on the side of the road.
We imagine Briggs, still asleep, snoring, peaceful, dreaming of Jon Kitna ... and then he wakes up, shakes off the sleep, looks out the window and realizes ... hey ... where's the car? And, uh ... why is my face on TV? And who are these 11 women?
Briggs' Lamborghini Crashes On Edens [CBS2 Chicago]