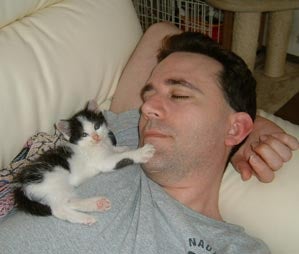 If you were wondering why Michael Vick has been on the cover of ESPN.com — and certainly taking up his fair share of space here ... including some more in about half an hour — for the entire month of August, it's because it's the most brutal sports month there is. (We personally would put it above February, because at least August has baseball, but that's just us.)
Anyway, if you made it through the weekend alive, rejoice, because it's the last boring sports weekend for about six months. College football starts next weekend, and the NFL kicks off the weekend after that, and then it's baseball playoffs and World Series and then ... jeez, is it 2008 already?
Congratulations: The long, dead summer is behind you. Just make it through this week, folks, and life returns to being fun again.
Congrats, Sports Fans, You've Made It [Just Call Me Juice]