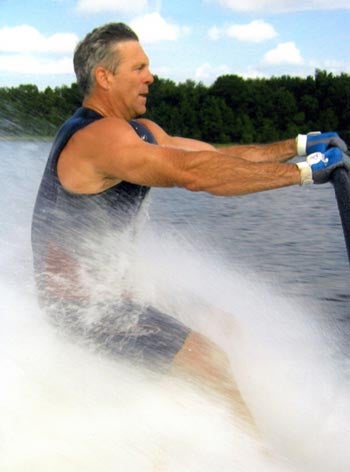 The college football season is but three days away, and to the hardcore fan, that means only one thing: The Fulmer Cup has been awarded! And yes, this year's winner of Every Day Should Be Saturday's yearly ode to collegiate athlete malfeasance is one that hits us close to the heart. Somewhere around the esophagus, actually.
Yes, the winner of this year's Fulmer Cup are our Illinois Fighting Illini, barely edging out Penn State, Florida and Idaho. They take the title from West Fucking Virginia Marshall, last year's champion. The Illini owe their victory mostly to former wide receivers Jody Ellis and Derrick McPhearson, neither of which is still on the team ... but you can't take that trophy away.
Ron Zook ... Leader Of Men, and All-American BAD.ASS.
Seriously, folks: Football starts, like, this weekend. Let the battle for the next Fulmer Cup begin!
YOUR 2007 FULMER CUP CHAMPIONS: ILLINOIS [Every Day Should Be Saturday]