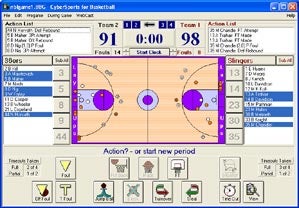 We've long told you about our intense fandom of the Baseball Prospectus kingdom they've gotten over there. In addition to BP, they've got Football Outsiders — or th yearly Pro Football Prospectus, anyway — and now they've created a new brand under the umbrella: Basketball Prospectus.
Right now, they're just focusing on college basketball, which is fine with us, because we love our Illini, even if the goddamned Big Ten Network isn't gonna allow us to watch many games this year. And they've brought in two of the very best college basketball writers around: Ken Pomeroy and John Gasaway of Big Ten Wonk. It sounds right up our alley.
A comprehensive season preview prepared by Ken Pomeroy (kenpom.com) and John Gasaway (Big Ten Wonk) which will run throughout October until the start of the men's hoops season in early November, including team-by-team previews for all BCS conference schools and significant coverage of other major and mid-major programs.
Somehow, this year, we don't think Vitale's gonna bother us quite as much.
Basketball Prospectus ... Coming In October [Baseball Prospectus]