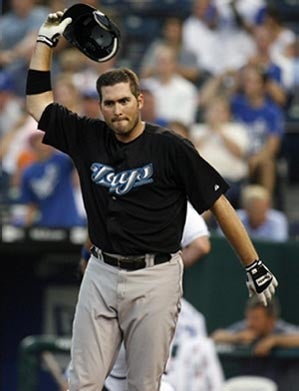 Viva El Birdos brings up a stat we hadn't noticed, and one that kind of blew us away: In the games since Rick Ankiel, Jay Gibbons and Troy Glaus were linked with illegal steroids and/or HGH, their teams have yet to win a game.
No, seriously: They're 0-14. The Cardinals are 0-6 since Ankiel, the Blue Jays are 0-5 since Glaus and the Orioles are 0-3 since Gibbons. As VEB points out, the Diamondbacks went into a tailspin after the Grimsley affidavit last year too. It's almost like everyone in the clubhouse gets nervous for some reason.
Who will be the next team to falter in the wake of a steroid/HGH report? With as many as 10 new names expected to come out in the next few weeks, the real question is: Will a name come out in the playoffs?
Game 144 Open Thread [Viva El Birdos]
Ten More MLB Players' Names To Come Out [Steroid Nation]