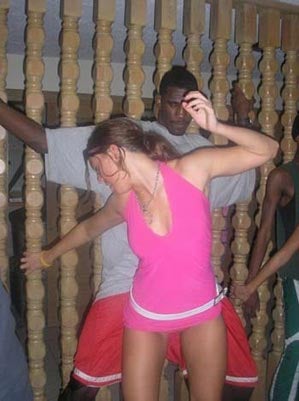 Portland might be the place where indie rockers go to die, but it's certainly a very sad place still today, in the wake of Greg Oden's devastating medical diagnosis.
The only people who seem happy about this are the folks at Draft Kevin Durant, who are feeling awfully good about themselves. Mostly, though, we've been impressed by the outpouring of sympathy and sadness toward Oden. For a guy who could turn out to be a rather major draft disaster, everyone's certainly on his side. From Blazers' Edge:
Greg, you have nothing to apologize for. Of course everybody was disappointed over the results from yesterday. How could you not be? But everyone was disappointed for you, not about you. We want to see you play. We look forward to the day when you put on that uniform and take the court to a thunderous standing ovation. We're eager to watch you mold the game around you as you've shown you can do. We're going to have to wait another year to do that. But it's not the end of the world...for you, for us, for anybody.

In the coming year I suspect you're going to learn something about what it means to be a Trailblazer. That rally at the downtown square after you were drafted? It was only the tip of the iceberg. For every one of the thousands of people that came that day there were a hundred more who couldn't come but felt the same way. Nobody's going to stop thinking about you. Nobody's going to stop cheering you. Nobody's going to stop believing in you. Every person you meet in the coming year is going to smile and shake your hand and wish you well and a speedy recovery. You're going to be as welcomed and accepted for riding a stationary bike and doing rehab exercises as you would be if you were notching 20 and 20 every night. That's what it means to be part of the Blazers. We don't leave our own. We don't give up on our own. Even if you never played another minute in your life you would still be a Blazer—one of us—and we would still love you for it. This ain't L.A. or New York where you perform or get forgotten. This is Portland, baby, and Portland never forgets its own.
Man, Portland sounds like heaven on earth there. Well, unless you commit a crime. Then you're dirt.
An Open Letter To Greg Oden [Blazers Edge]
Cataclysm [Draft Kevin Durant]