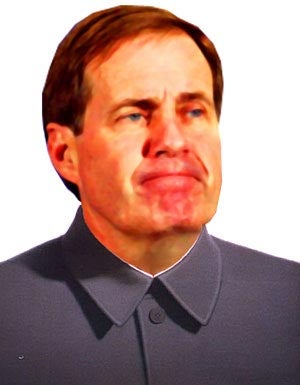 • Bitch, Isiah Thomas has a lot to say.
• Shaq's bus sends some mixed messages.
• What a huge day at RFK Stadium.
• Jason Elam's kick was amazing.
• The Smorgasbord returns!
• Obey Belichick.
• Gilbert Arenas knows how to deal with a lady.
• Poor Greg Oden.
• We tell you with whom to have sex.
• Skip Bayless and company remember September 11.
• Appreciating the Kiss Cam.
• Live-blogging the Buzzsaw MNF game was a stupid idea.
• Nope, we'll never get the Fathead thing.
• Inside that Yankee Stadium prank.
• All you need for your NFL Sunday.
OK, that's it for us. The great J.E. Skeets is in charge this weekend, and even though he's Canadian, he likes football. We're gonna enjoy the rest of our weekend in Seattle, and we'll back, after taking a red eye, on Monday morning. See you then.