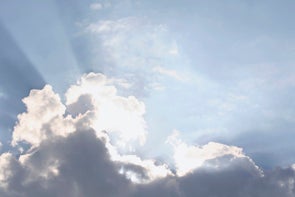 You just knew that when God finally made his presence known to mankind, it would be to heal a journeyman NFL quarterback's minor head injury. So you Iraqi kids with missing limbs, you're just going to have to wait your turn. Jon Kitna's got to take care of business!
Kitna said that it must have been God that cleared his head during halftime after he received a concussion during the Lions' game with the Vikings on Sunday.
"I've never felt anything like that, and for it to clear up and go right back to as normal as I can be, is nothing short of a miracle," Kitna said. "I just definitely feel the hand of God. That's all it was. You can't explain it."
The good news: Yes Jon, it was God. You were right. The bad news: He was wearing a Fire Millen t-shirt.