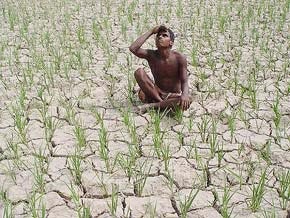 A key for fans at any college football game is to stay properly hydrated. It's not like they sell beer there or anything, which means you have to sneak in a flask, and when you're drinking that much absinthe, you're gonna need some water. Unfortunately, the new Central Florida stadium forgot about this.
Yes, it was a big pile of parched at Bright House Network Stadium this weekend.
UCF is admitting it made a big mistake for its first game in its new home; not enough water. Concession stands ran out during Saturday's inaugural game and the stadium wasn't built with any water fountains.

Officials said next week's game would be different and that they would triple the amount of water available to fans. They said they never want to see the same situation happen again.
Yes, the new stadium has no drinking fountains, which is totally not good when it's 97 degrees on game day. Frankly, we're surprised the new Buzzsaw stadium didn't have this problem; it seems like something they would do.
No Water? Big Problem! UCF's New Stadium Runs Out Of Water [Lion In Oil]