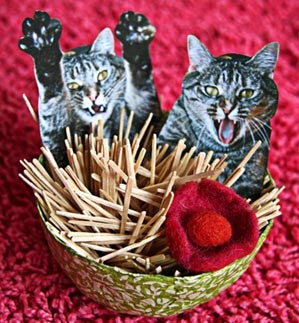 When you're in high school, pranks are pretty much the only thing worth doing, save for maybe masturbation. And when you can combine that with football rivalries, you've got a recipe for happiness. Until the cops come.
Five kids in Michigan have confessed to sabatoging a football field before an upcoming game ... with toothpicks!
State police say five students are responsible for planting thousands of toothpicks in a high school football field. The students from Oscoda confessed to sticking about 5,000 toothpicks in the Tawas Area High School turf last week.

Players warming up for a game against Alcona noticed the toothpicks, which forced the game to be moved 37 miles north to Alcona County.
This explains pretty much every time we've watched Rex Grossman go back to pass.
Students Confess To Planting Toothpicks [MLive] (via The Wizard Of Odds)