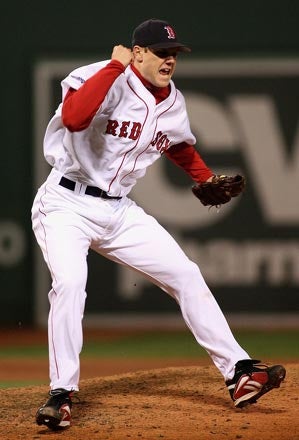 In the first game of the World Series, the Rockies looked tentative, scared, confused and overmatched. They corrected almost all those problems last night in Game 2 ... and they still lost. This doesn't look good.
It would seem like last night was the ideal circumstance for the Rockies to sneak out a game at Fenway Park. A clearly aged Curt Schilling sneaking by on spit and gristle. A sharp bullpen able to shut down pretty much everybody but J.D. Drew. (!) The Red Sox never quite feeling in control. And yet ... another loss.
The Game 1 loss was a blowout, but this was the game that hurt. If the Rockies get the series back to Fenway, we'll be awfully surprised.
Learning To Like Schilling [Fair And Foul]